Is Owning A Classic Car Worth It
Posted by:
Admin
Tags:
Posted date:
19-07-2022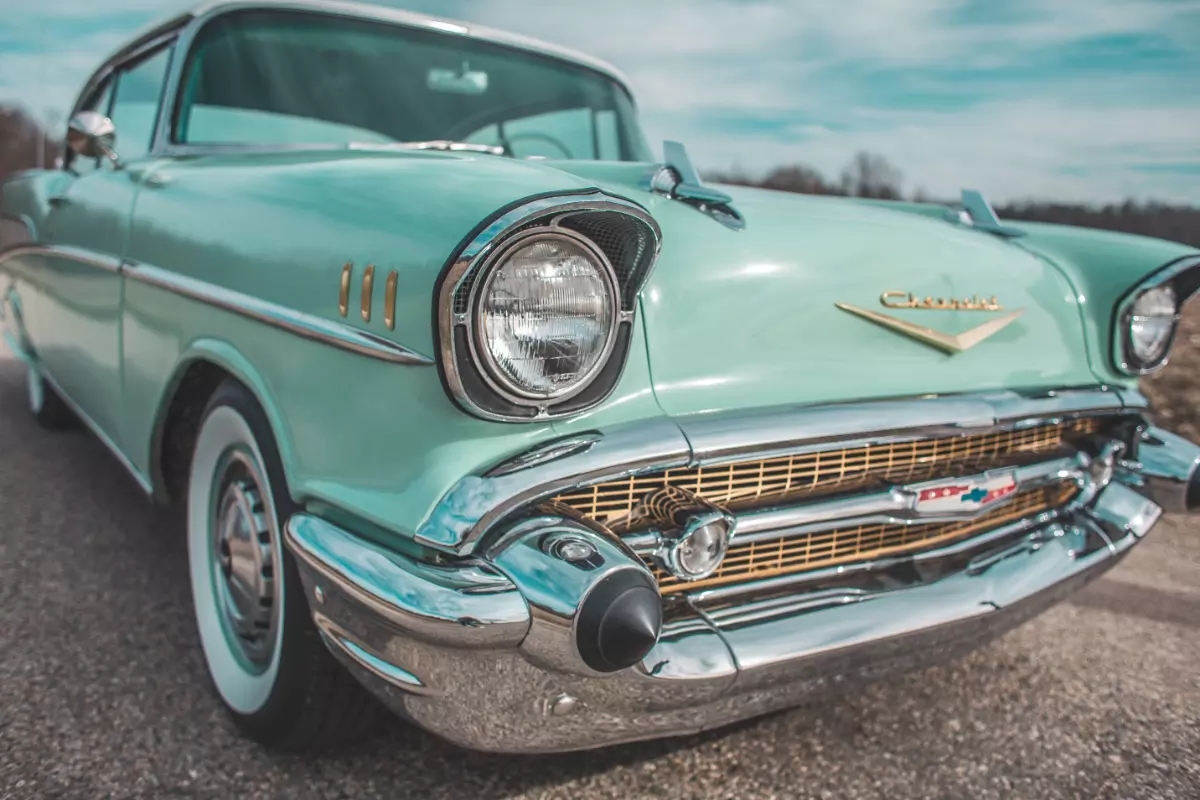 Is owning a classic car worth it? We look at the pros and cons of owning a classic car. Find out what you should consider before buying a classic car.
Owning a classic car is a dream for many car enthusiasts, but the price can deter many daily drivers from making the investment. One can expect classic car worth to drop in value over time, with modern cars becoming a safer investment to spend money on.
If you are considering joining the collector car market and investing in some modern classics in the near future, consider reading this article beforehand.
Is Owning A Classic Car Worth It?
The classic car market has continued to be a good investment over recent years, with buyers scooping up quality models at auction regularly. Many classic car owners will attest purchasing such a vehicle is worth every figure of the budget spent.
Classic cars are still just as popular as in the past few years, with the industry recovering from the pandemic outbreak. However, most classics and popular classic cars can still prove to be a challenging investment to make, with some considering them a bad idea.
While the global market is worth billions and the industry employs thousands, the vehicles themselves may drop in value after your purchase. You can profit from classic cars if you're lucky and willing to work on them. If you are hoping this to be a cheaper endeavour than buying a modern car, you would be wrong.
That being said, if you decide to invest in a classic model, you can have a truly exciting experience.

The pros and cons of owning a classic car
The world of classic cars is one unlike any other, with modern vehicles having almost nothing in comparison. There is truly something for everyone with older classic cars spanning various models available to drivers.

Advantages
There are many advantages to buying and driving a classic car that should be mentioned. If you want a vehicle worth its personality and make you stand out in the community, here are the top advantages:

Older cars carry something newer cars do not - their own personality! Beautiful classic cars like Porsches, Jaguar E-Types and Aston Martin DB4s, provide a premium drive guaranteed to bring fun to every journey.
While new cars will be stocked with unique technology, you are investing in an appealing collectable with old cars.
The reality of classic vehicles is different from that of a modern counterpart, providing a unique driving experience from a bygone era. Drivers who find nostalgia desirable and want to experience every bump in the road, feeling the world passing them while prioritising safety, will not be disappointed with a classic car.
A classic car's mechanical workings are very different from modern vehicles, meaning you will hear the engine's power as you drive and the wind flowing over the roof.
Classic car insurance and road tax are two of the biggest selling points, occasionally determining the deal's outcome for some buyers. In the UK, after April 2014, classic cars built prior to 1974 are eligible for zero-rated tax discs.
Certain types of classic cars, regardless of their mileage, are now suitable for this, with the government believing they are a crucial part of the country's heritage. Another example of keeping your investment costs is that classic cars tend to keep their value significantly more than modern vehicles over time.
Disadvantages
There are also disadvantages to owning a classic car or motorcycle, which can, of course, affect daily use. If you are considering paying for one soon, be sure to take all matters into account.

While investing in a classic car can make a lot of sense financially, you must also be willing to put a lot of work into one when owned. Generally, classic car drivers must know their way around engine repairs and maintenance and affording steel garages for storage will definitely benefit you.
The figures for car parts are significantly higher for older cars, with them being harder to source in the first place. If you can put the required time and money into properly maintaining classic cars, you will find them reliable and take great pride in them.
The reliability of a classic car comes entirely down to how much care you give it. All vehicles are susceptible to rust as they age over time, with wear and tear affecting the newest of models, but rust will slowly affect the reliability and driving capabilities of classic ones.
This is normal, but you should ensure the purchased classic car has a good maintenance history to put yourself in the best position.
While no mod-cons are a minor disadvantage for many people, the average bar for car features is lower in classic models.
You shouldn't expect to have an electronic sat-nav and phone charging bank, with some classic vehicles not having air conditioning or electric windows. That's part of the joy of such vehicles, though, as they make up for that loss in performance and frequently surprise their drivers with the experience.
What Should You Consider Before Buying A Classic Car?
If you find yourself interested in a classic car and browsing the sales but are yet to make a final decision, let's look at some of the things you should consider.

Sometimes when daily drivers invest in a classic car for daily use, the appeal is quickly lost, and they wish they had invested in something more practical and modern.
Our advice is to ensure you look at all options, determining what you will be using the car for. If you are investing in a classic car without hours to spend maintaining it and you're not prepared to drive it week-in and week-out, perhaps you should only commit to one where you have a secondary car.
Many classic car owners forget to consider the many repairs required with such models. Availability of classic car parts is becoming harder and harder to come by, with this rarity raising the overall prices.
If there are few spares in the immediate area and you do not have the tools to complete this yourself, you may find yourself regularly stranded.
Finding a garage that specialises in classic cars or has access to the required equipment and tools can be challenging and expensive.
If you can complete the needed repairs (as there will be a few) yourself, you can save money on regular garage visits. While this shouldn't determine the overall decision, you should factor in the repair costs and how they will affect the overall experience.
Classic car insurance can fluctuate in price depending on your housing and storage options. The insurance company considers the manufacture year, car value, and milage.
How often you plan to use the car, commercially or domestically, for commuting and where you will be storing it overnight will all affect the price. You should ask yourself how much you're willing to pay for this. Be sure to get the correct form of insurance and browse around for the best deal.
The decision is ultimately up to you and your lifestyle. If you cannot handle the regular maintenance and unique driving experience, perhaps the style and personality are not worth the cost. Classic cars are sometimes less safe than modern vehicles, as newer cars are built with more padding and security, regardless of the additional features.
You will find classic cars worthwhile if you can approach classic car ownership with the right mindset and financial position. Many car enthusiasts will shout about the benefits, but be sure to look at the full picture before diving in.
---
Are you looking for premium upholstery refurbishment for classic car interiors in Leicester or the surrounding areas of Leicestershire? Our classic car upholstery specialists offer a premium upholstery replacement, restoration and cleaning service.