What Are Common Car Upholstery Problems
Posted by:
Admin
Tags:
Posted date:
06-04-2023
Are you asking: what are common car upholstery problems? Classic Car Upholstery provide classic car interior restoration for Leicester, Leicestershire and the surrounding areas. We look at the causes of upholstery damage and reasons to repair your vehicle's upholstery.
Common Upholstery Problems
Tears and rips are some of the car upholstery problems that people encounter most. Objects getting stuck on the seat or scraping them with sharp objects can often cause this. Ageing can also cause an issue with your car upholstery as it can lead to frayed seams or borders.
Additionally, burns from cigarettes can damage the surface of your upholstery. If your upholstery has rips and tears, it can also pose a problem for the cushioning of the seats. This can be due to the tear taking away the supportive fabric, making it deflate. If the cushion is made from leather or vinyl, the cushion can begin to 'crack' or become scuffed over time. It's important to identify the issue before you begin fixing it as each of these issues will require a different approach.
It can be very upsetting to have a rip or hole in the fabric of your vehicle seat. Gashes in the upholstery do not disappear with a quick wipe or replacement. They may cause your car's upholstery to appear worn and neglected; even worse, the likelihood that they will deteriorate increases the longer they stay there.

What Causes Upholstery Damage:
Collisions
People immediately picture the exterior harm to their vehicles when they think of car accidents. However, a car incident can be as damaging to the inside of your vehicle as it is to the bonnet or windscreen.
After an incident, you must assess your circumstances before making any decisions.
If you've been in an accident, hire a damage repair specialist. Be sure to check the interior and the exterior of your vehicle to make sure there are no tears, as a tiny gash or tear can grow into a bigger issue very quickly.

Smoking
Smoking is a common habit among many people, and if you're not cautious, it can cause damage to your upholstery. Burn lines and residual ashes can burn through leather or cloth, leaving gaps and holes.
If you smoke, try to keep it out of your car as much as possible in order to reduce the possibility of leaving burn scars on the upholstery. Smoking away from the inside of your car is the first step to keeping it looking fresh and new.

Water Damage
Water damage can also harm your car. Despite the fact that most people only think of it as an issue that affects their houses, your vehicle can also suffer from a variety of damages. This can be due to extreme weather and water; this includes leather upholstery damage. There are two types of water damage: stains from drinks and stains from the weather.
Rain that enters through the windows or roof is one of the most frequent sources of staining in a car's upholstery. Whenever you exit your vehicle, make sure to always shut and lock all windows. When it comes to food and water spillages, the key to avoiding stains is by acting quickly. Cleaning up spillages is the right way to lower the possibility of causing a permanent stain.

Food Stains
Much like with liquids, the first stage for food stains is to scrape away as many bits as you can. Next, attempt to identify the stain's type. Use a fabric cleaner with a solvent component if the discolouration is greasy or oily. However, it's worthwhile to attempt the easiest and gentlest remedy first, which is to try to eliminate them using soap and water.
In many instances, this will work. Rub it in gently, allow it to remain for 15 minutes, then rinse and remove with a wet sponge. Much like with liquid stains, if the stain isn't budging with soap and water, you'll need some professional guidance to help get rid of those stains for good.

Mould / Mildew Stains
Mould and mildew stains can be quite common, particularly in older vehicles that don't get much air. Be sure to use a product containing peroxide or cleansers to get rid of these issues and the musty smell that accompanies them. Citrus cleaners are also effective.
Spray the solution onto the discolouration and give it a few minutes to infiltrate and begin working. Then blot the area thoroughly with paper towels or a fresh white fabric. If the stain is especially old or deeply embedded, the procedure will need re-doing.

Liquid Stains
Since it's simple to jolt a passenger carrying a drink while driving, spilt liquids are the most common stains of all. Fizzy drinks can be an issue because they have a lot of sugar in them, which makes them leave a "sticky" residue.
The first stage to clean up the mess is to use paper towels or a dry, clean fabric to absorb as much of the fluids as you can.
After that, an industrial upholstery cleaner will need to be used alongside a cloth cleanser. If you act quickly, you can rid the stain with a bit of DIY, if not, and the stain won't budge, it's time to call in a professional.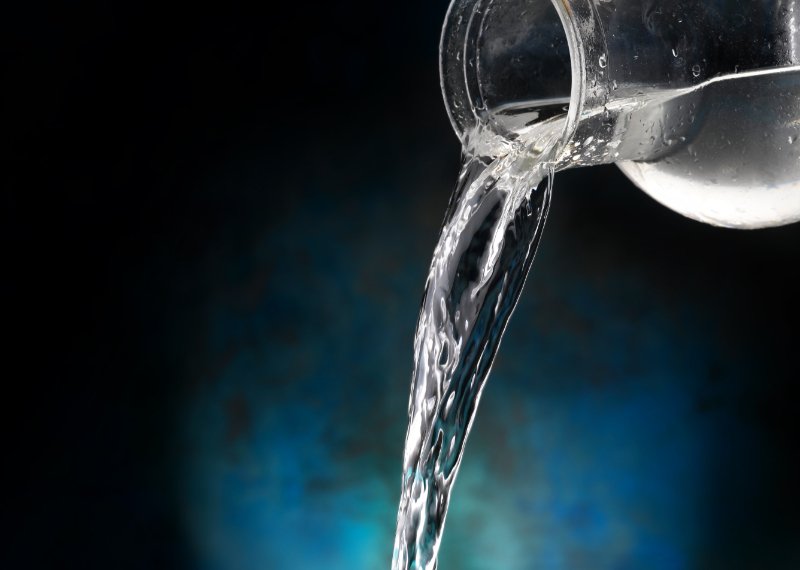 Reasons To Repair Your Vehicle's Upholstery:
Odours
Odours are a less frequent cause to replace your upholstery. The best way to purge the air in your car is to replace the upholstery, whether you bought it from a smoker or your chairs have odours from furry occupants.
While odour isn't common among car issues, it can quickly leave a bad impression - from food to humidity, odour can be unavoidable at times. The best way to keep bad smells at bay is to incorporate a freshener and a deep clean.

Tearing / Holes
Tears and holes are two of the most unpleasant issues when it comes to leather car upholstery. Additionally, if your seats already have a tear in them, it will get worse every time you settle down in them. Using a patch on the seat cushion to conceal this type of wear and support the remaining seat fabric is the easiest method to mend seats. Try to find a patch that fits the colour of the cushion and look for a material that is strong enough to withstand frequent use.
It's best to try and fix these issues as soon as they pop up; this is because wear and tear can make your interior look shabby and unsafe. When it comes to wear and tear on car seats, the cushioning and stuffing of the seats will deplete away over time.
This means that the supportive nature of the seat will also deteriorate. Lumbar support is common in vehicle seats. Cars with deflated seats due to holes and tears won't properly support the lower back and its curve. This puts stress on your spine and vertebrae, leaving you with backache if the issue isn't fixed.

Discolouration
The most prevalent type of upholstery issue is discolouration. This can appear on any kind of car upholstery, no matter how robust. Along with stains, grime is another frequent problem.
However, even if you keep your car clean, the sun's UV radiation can bleach the upholstery due to a process known as solar oxidation.
After years of exposure, this impact can be quite striking. White spots are an unsightly addition to upholstery and stand out more against darker seats.
Salt, deposited through perspiration, is what causes these white designs. The mixture of moisture from sweat and salt can collect on the car upholstery, leaving behind white spots.

---
Are you looking for premium upholstery refurbishment for classic car interiors in Leicester or the surrounding areas of Leicestershire? Our classic car upholstery specialists offer a premium upholstery replacement, restoration and cleaning service.